Forum
Guerilla dev, the guy to hug
Attributes in hierarchy
Hi folks,

In the rework of hierarchies, we made so most of the geometric attributes such as subdivision, double sided, etc. are hierarchical. That is, changing a value from any point in the hierarchy will spread this value down in the rest of the hierarchy. You can obviously change these value in any point of the hierarchy

For instance, set a group's Subdivide attribute, and the objects will be subdivided automatically: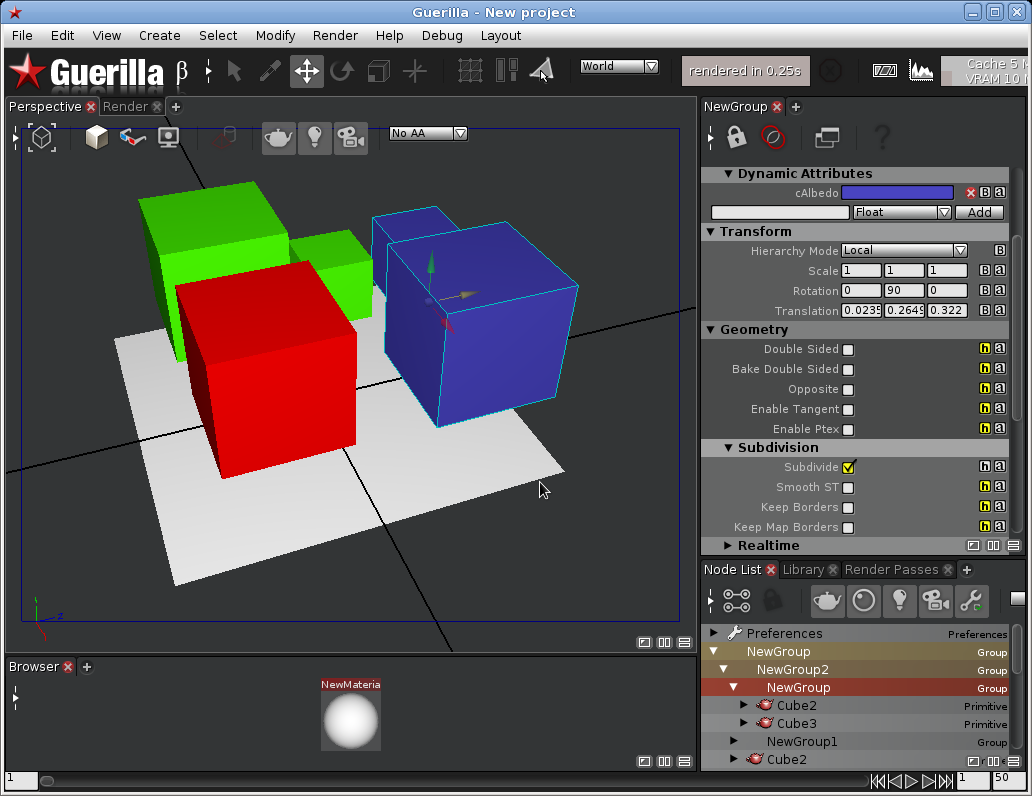 Note that there is a new 'h' button that indicates that the value is coming from hierarchy. On this example, that means that the Subdivide attribute was overridden. You can revert back to the hierarchy value by simply clicking the 'h' button again.

When rendered, the objects are subdivided although they were not explicitely tagged as subdivided.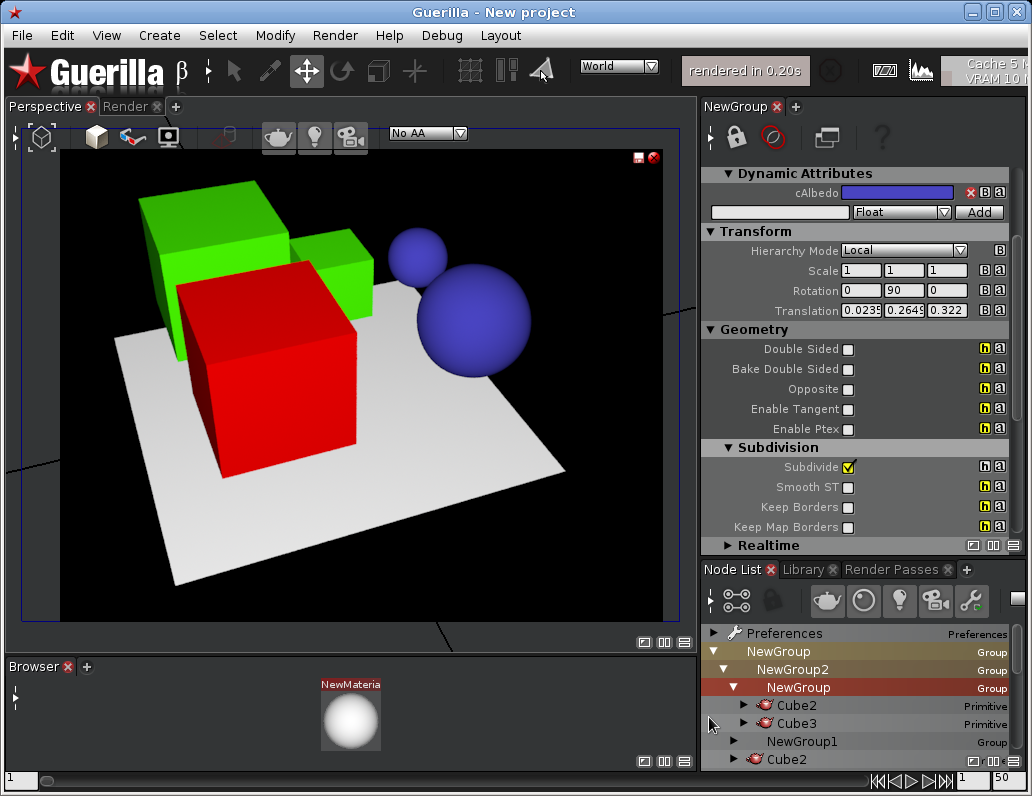 Another cool thing is that it is possible to edit the attribute base value directly in the Preferences. For instance, when turning the BoxMode value to 'Wireframe' in the Preferences, then all objects will be displayed as bounding boxes!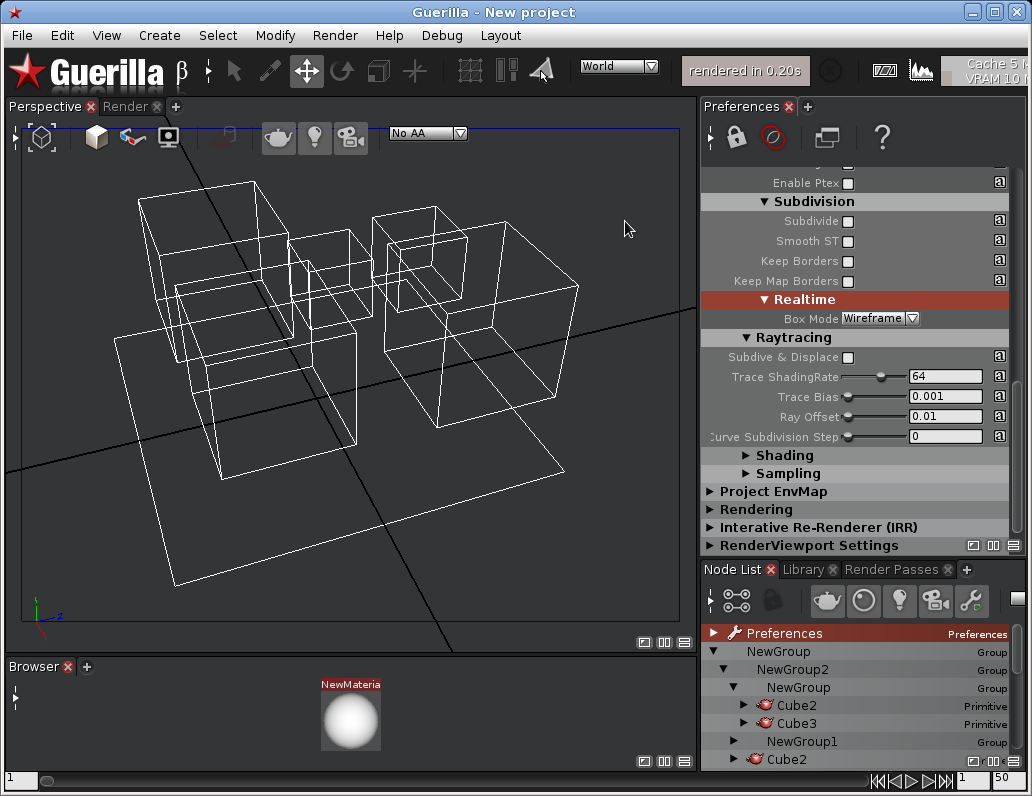 Also, it is now possible to add arbitrary attributes along the hierarchy, and these attributes will automatically override the connected shader value if it exists. For instance, if there you exposed a 'Color' input in a shader, and added a 'Color' attribute to an object, then the shader value will simply be replaced.
In the previous image, there is only one shader, but different value for the same shader. Of course, arbitrary attributes are hierarchical.

Even though this doesn't look like a shiny new feature, this is actually very powerful when dealing with large scenes and reduces the burden of editing individual values. For instance, in the same spirit, it is possible to assign textures on a hierarchy rather than directly inside the shader.

A good side effect of it is that exported files are now smaller and load a bit faster


That's all folks, for now!
Nailing the 0.13 a little bit more


Ben
Member
Re: Attributes in hierarchy
Really useful ! Thx Ben !
Re: Attributes in hierarchy
Re: Attributes in hierarchy
Give me the 0.13 guys !!! Waiting the 8th december lol

Matt