Forum
Guerilla dev, the guy to hug
Bake to texture
Hi folks,

Guerilla v0.3 will come with a bake to texture function.
To enable texture baking, you simple have to check the option BakeST in your prefered layer. Add some seams filling if you like and.. Guerilla will rasterize in "st" space instead of the P space. All the features are still available, shading, filtering etc...

Bake of the normal node and layer settings: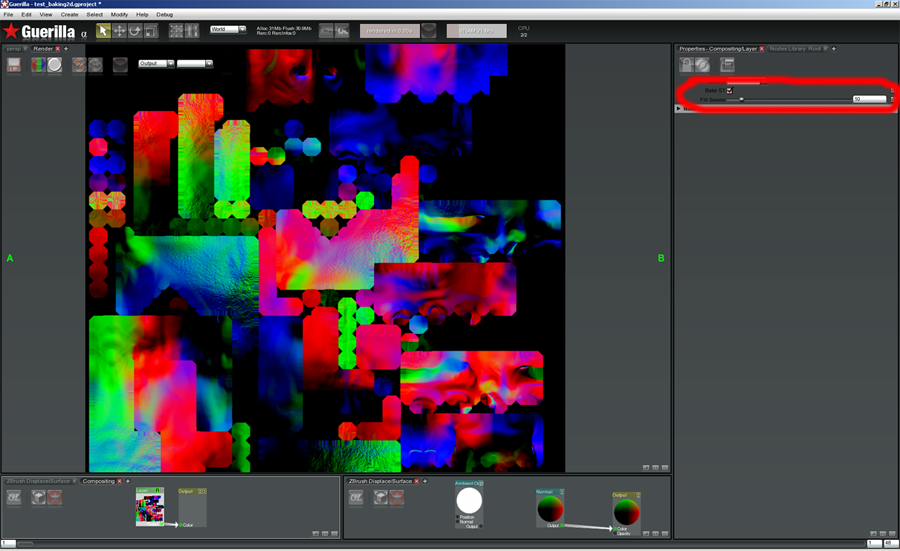 Bake of the occlusion node: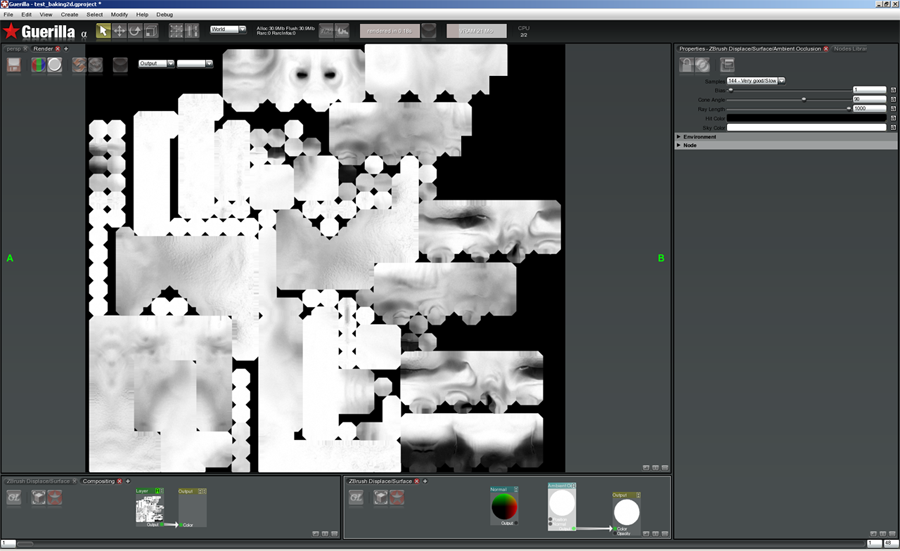 Render with the baked texture: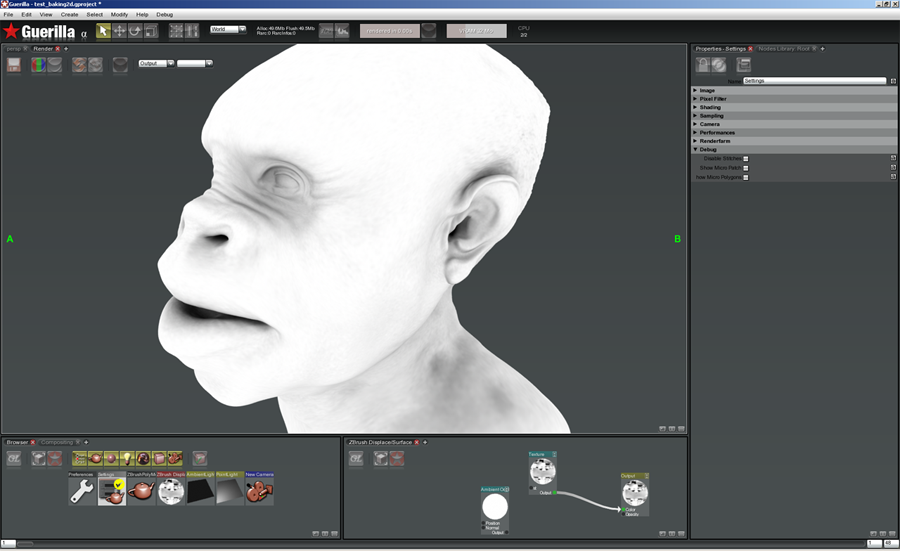 Happy rendering,

Cyril
Re: Bake to texture
Is this option (baking to texture) still avaible in the V.1.0 ?

And where is this function?

thanks.