Forum
Guerilla dev, the guy to hug
Node list
Guerilla has now a new view, where you can pick, expand, filter the whole scene graph, the Node List. It is much like Maya's outliner.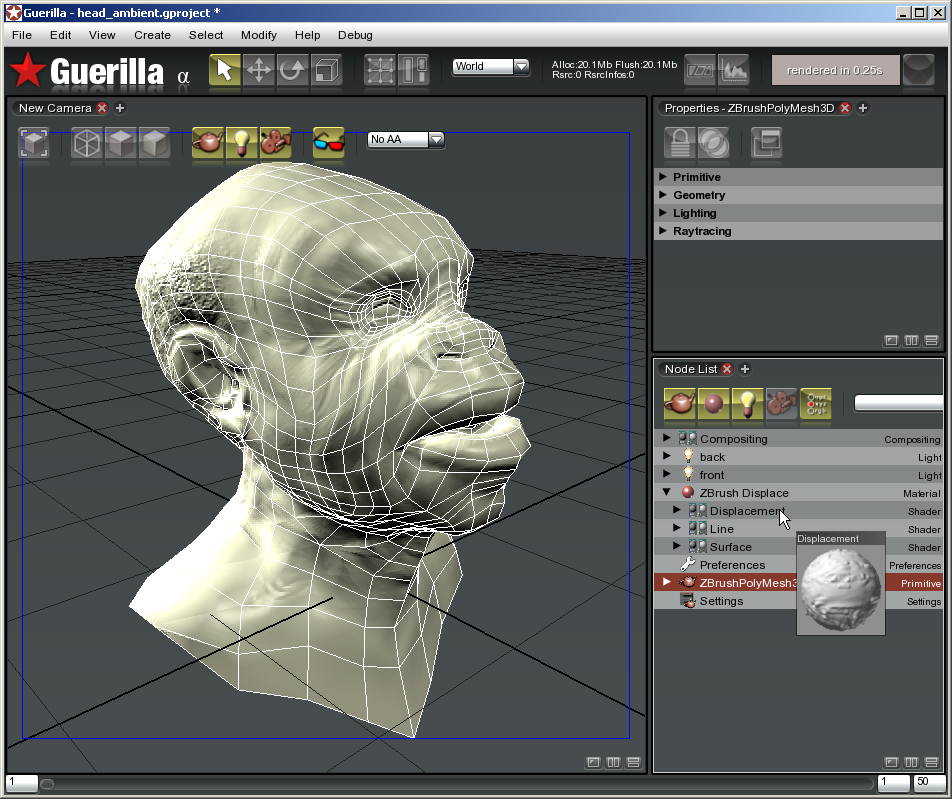 Each node can be expanded, inspected, closed. You can also select multiple nodes, etc. Also, it is much much faster than the old node browser... And a sugar for you people, tooltips (which can be disabled in the preferences) will show the usual graphics for material, lights and shaders...

Eventually, you can filter by name (with wildcards) and by type for the most common types such as primitives, materials, lights...