Forum
Re: OpenEXR/Id
Hey Ben,
I deleted the comment as I actually realized it was an issue on my side of things, I have it working perfectly in Nuke 10 right now. Thanks for the update though!
-Chase
New member
Re: OpenEXR/Id
Hi !
I got it working on Fusion 7.5 as OpenFX.
But how it works exactly? o_O
Any step by step workflow is very welcome

ty !!!!!!
Re: OpenEXR/Id
Thanks Cyril! I'll give it a spin.
Guerilla dev, the guy to hug
Re: OpenEXR/Id
Working on nuke Guerilla Script, i found the new openexr dll, working in deep.
It rocks!
---
Philippe Llerena
Re: OpenEXR/Id
Hi hulud,


First of all, my apologies for the delayed response. We got around compiling a version and I tried running the ofx plugin in Fu 8 on Windows 7 but it doesn't work at all. It does in Fu 7.7.

So when you say "now works with Fusion Studio 8 build 18", I assume you were referring to the Linux version? Because I'm not aware of such a Windows build.

Some unexpected behavior: your project's default canvas size will determine the canvas or image size of the openexr/id loader's output? Both in Nuke as in Fusion.




The version tab doesn't display any info in Fusion:




Have to say that you guys are underselling your tech. It's the combo of having a pixel perfect matte along with deep data that makes this fly.
Is it limited to mattes on an object level only? Or also on a material level?

I noticed that there has been an update? Would you be offering compiled versions to the public? Since a new version of the ofx plugin isn't automatically included in the latest beta available for download. I had to ask a TD at work to make some time to get it compiled--and it didn't go that smooth to be honest (mainly because of the dependencies, I believe)

Thanks for the update, I sincerely hope you will get this up and running in Fusion.
Re: OpenEXR/Id
Hi Kristof,

I confirm that the last binary, 1.0beta6 works in Fusion 8 Studio build 18 on Windows 7. I had to tweek some config files in order for Fusion to look for the plugin in the home/.nuke directory.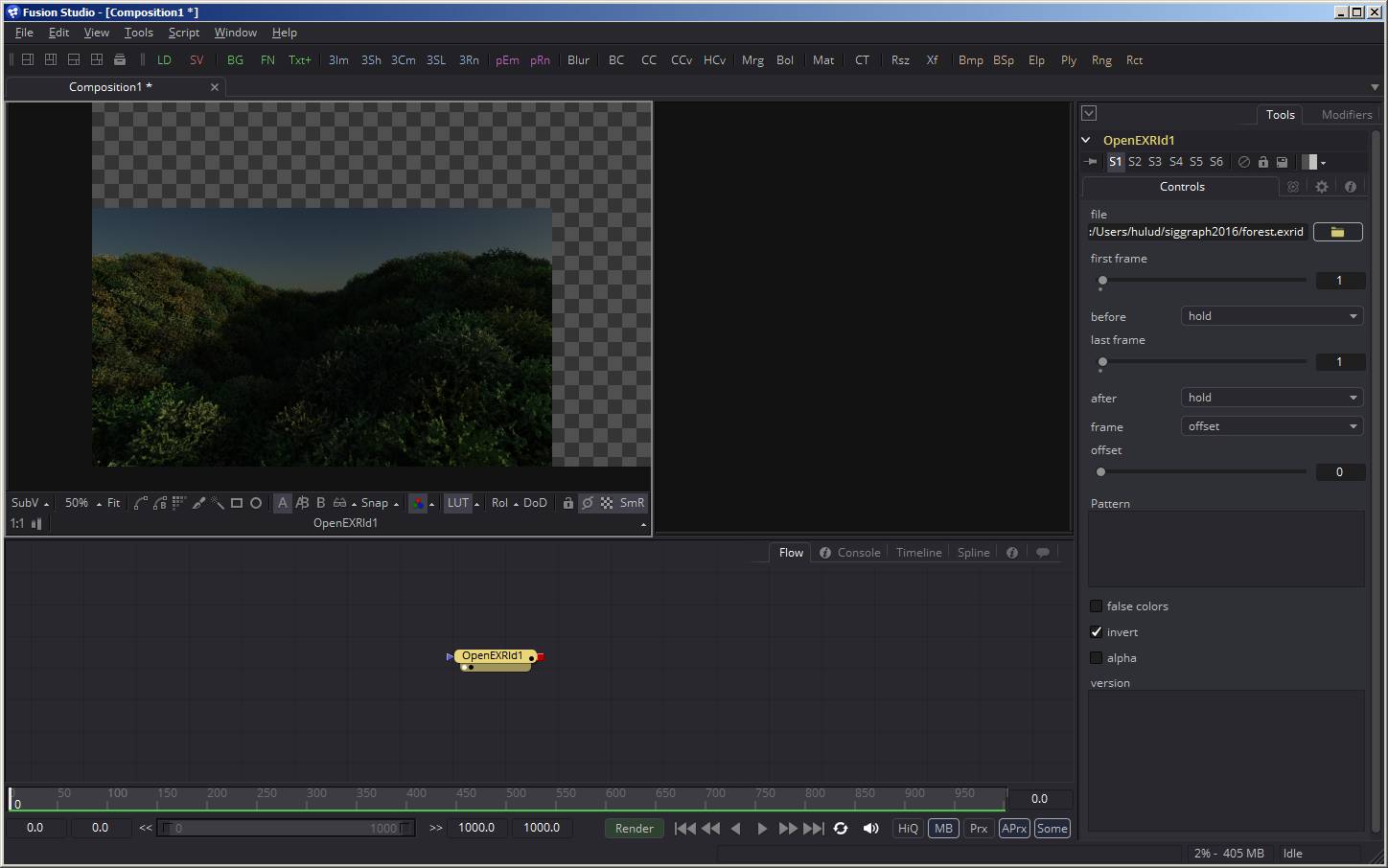 Thanks for the feedback, feel free to enter the issues on Github, we'll try to fix that in the next release.