Forum
Member
Custom shaders
Hi guys,

I wondering if on guerilla we could make some custom shaders like we can do in substance designer, painter etc with osl or else.

Having the possibility to create shaders with scratched borders like this.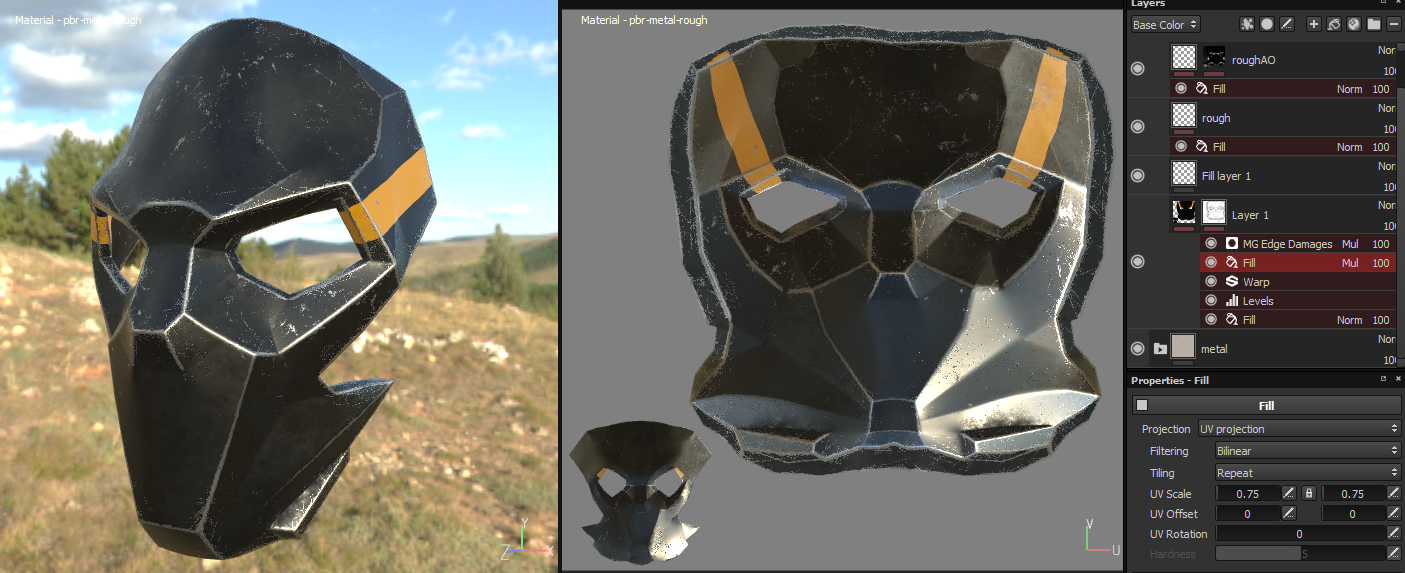 Use procedurals to mix 2 shaders or to add scratches, dirt etc.




Create a custom shader who allow us to add this kind of details on simple shaders whithout having to add maps, nodes etc.

Also a bevel shader.





I think that could be really usefull.
Re: Custom shaders
+1
It could same us a huge amount of time !
Member
Re: Custom shaders
IIRC, bevel is possible using "BevelNormal" sub shader.

I suppose it works using hard edges.

The problem of having procedural detecting borders "at render time" (aka: per sample) is process time. It can be very expensive, that's why it's always faster to have this on a texture. It's not simply about getting geometry edges but computing surface curvatures.

But yes, having a subshader for this can be interesting if you are ready to waste render time for this. The other interesting usage could be to use Guerilla to bake textures.

Not really related to your request but for information: If you drag and drop a shader parameter in the browser you can create and blend many sub shaders (and you increase render times of course).
Re: Custom shaders
With occlusion, normals and noise you are able to manage a lot of procedural texture, but only for static asset.