Forum
Guerilla dev, the guy to hug
Hierarchies
Hi there!

I've recently been reworking the way Guerilla treats hierarchies. For quite a long time, it used to be a way to display objects, and we upgraded it to let you connect whole hierarchies to layers, lights, shaders, etc. But then, transforms would not be inherited from their parent, each object would have its world transform baked in, and moving a whole set of objects would be painful.

Now, Guerilla handle hierarchies in transforms, that is if you move a root, then the whole hierarchy will move consistently (provided the children inherit from their parent, of course!)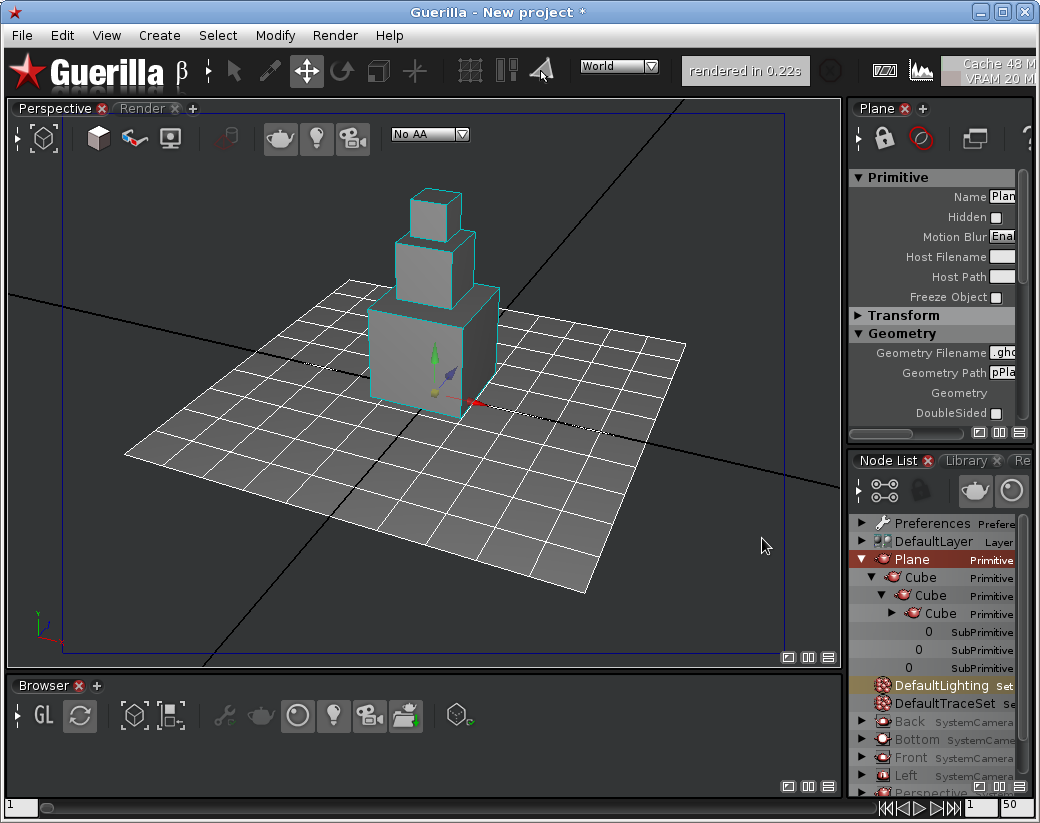 Note that children are highlighted when the parent is selected.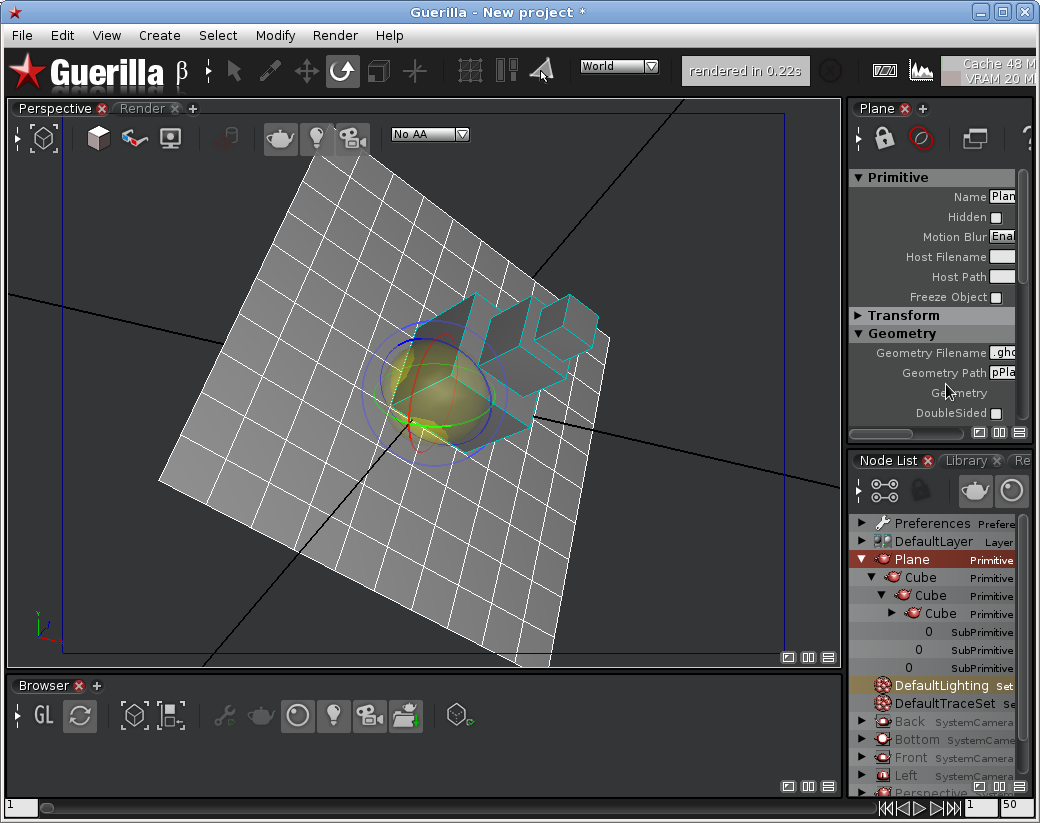 Rotate the plane and everything moves accordingly.
Of course, it doesn't look like a major improvement but it actually opens the way for more cool features to come (a real DAG with native support of instances) and more flexibility for reworking the layout of a scene, for instance.

I had to rework quite a lot of things, so we have to carefully review Guerilla 0.13 before it makes its way to you.
Be patient folks, it will be worth waiting a little bit


Cheers!
Re: Hierarchies
Hi Ben,

Nice news, I'm waiting the 0.13 like the Graal


Matt
Member
Re: Hierarchies
Very insteresting Pascal
Guerilla dev, the guy to hug
Re: Hierarchies
PascalB :

http://www.deepimg.com/in-depth/

And i'll hugh you !
This is so last year...
Guerilla dev, the guy to hug
Re: Hierarchies
"Following input from studios including ILM, Disney and Sony Pictures Imageworks, the deep opacity format and libraries will be incorporated into the OpenEXR 2.0 file format, due for release around Siggraph this August. "

http://www.cgchannel.com/2011/05/fmx-20 … enexr-2-0/

We should wait a bit before to write dtex files..
Member
Re: Hierarchies
Ben allready know that for a while at least ,http://peregrinelabs.com with the bokeh plugin use it.
The paper come from these guys , i suppose it is better to wait for a better universal format, cause they look like to impose this one.

check http://www.fxguide.com/fxguidetv/fxguid … ke-plugins

cheers man !
Re: Hierarchies
About scene graph : what about a 'Katana mode' where the geometry (and/or the sub graph) would not be loaded until the user force it ?

would it be a tough and long rework ?
WHATEVER, IT'S A MUST HAVE so i blame you not to have it ready yet !
Last edited by PascalB (2011-10-14 13:44:01)