Forum
Guerilla dev, the guy to hug
Ptex
Guerilla v0.13 supports Ptex !

The Ptex textures supported are Catmull/Clark subdiv, triangle and quad meshes. A preview in OpenGL is available, but in very low quality.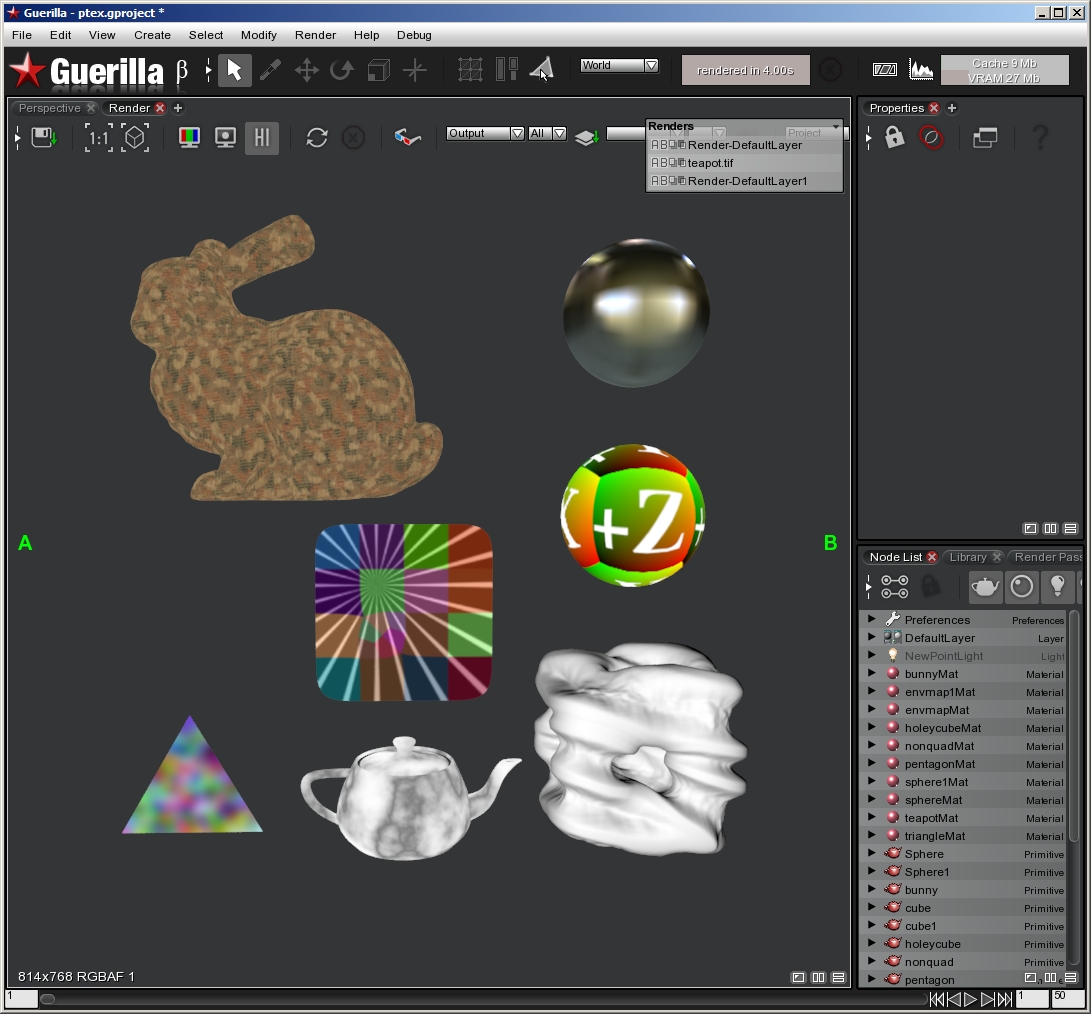 Member
Re: Ptex
You rox man !
May it possible to bake into a Ptex file !!
Member
Member
Re: Ptex
Me too
Re: Ptex
Yeahhhhhh !!! very nice, good jobs guys

Matt
Re: Ptex
matic :

yeaaah waiting for v0.13
+1
Re: Ptex
+1,
I will now consider any screenshot before releasing the feature itself as a troll.
Joo are teh biggest trollz devz evar !
Guerilla dev, the guy to hug
Re: Ptex
I have one more cool feature for you Mr P
Stay tuned..

Cyril
Member