Forum
Guerilla dev, the guy to hug
Fur procedural
Hi !

We've been experimenting procedural fur rendering, a la Maya Fur.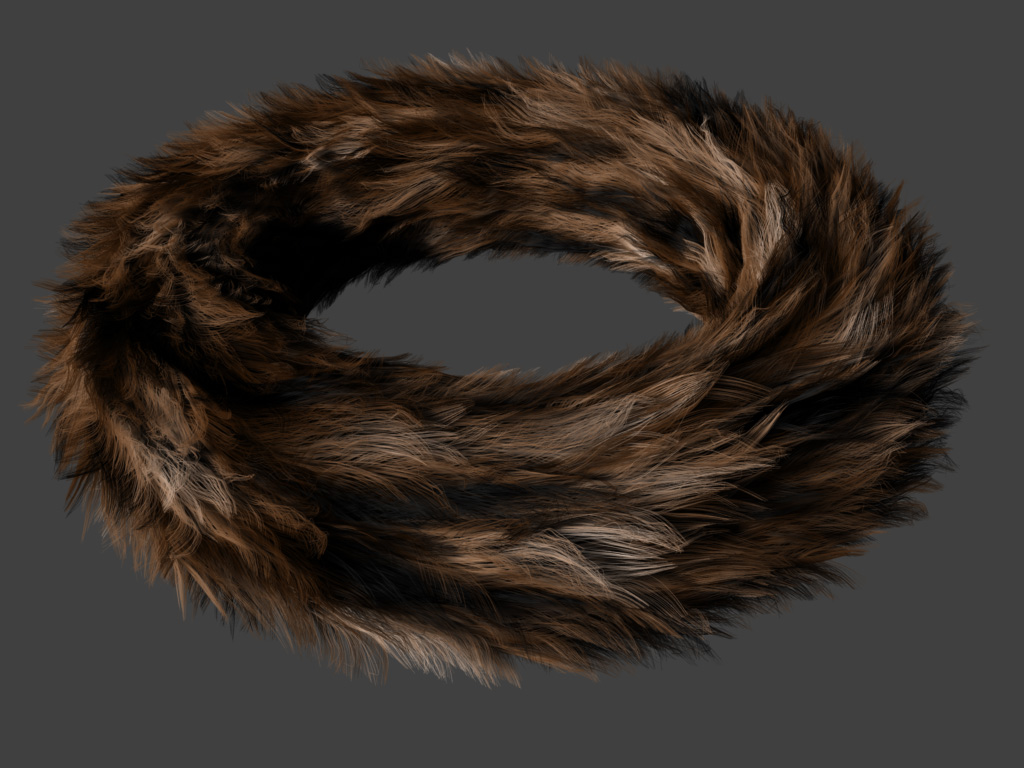 This image shows a furry torus with 100.000 curves with deep shadows, renderer in 90s on a i7 920 cpu.
The scene consists of a simple torus, linked to a procedural object. The procedural generates individual curves using simple parameters such as curling, clumping, scraggling, etc. Curves orientation is controlled for the whole fur or using the torus extra shading outputs...

As an extra bonus for you scripters, the whole procedural script is editable for you to study, modify, enhance and impress your friends!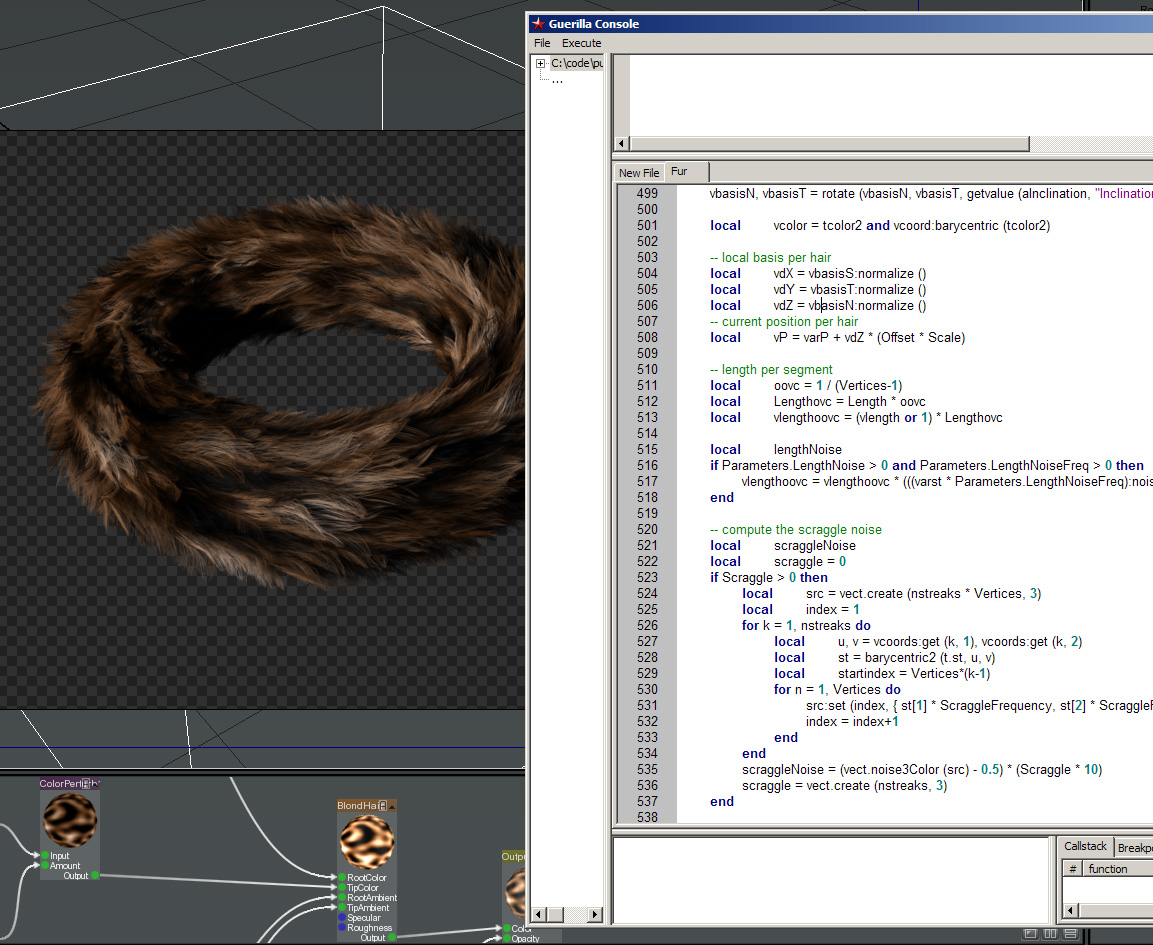 Cheers
Re: Fur procedural
Yeahhh...

Great great great... Do you plain an official released date for the 0.8 version windows and linux
.

Matthieu
Re: Fur procedural
Hello all,

What kind of algorythm you use in BlondHair shader ? the marshner algorythm ?

Matt
Guerilla dev, the guy to hug
Re: Fur procedural
No, this is a really simple shader.
I have not yet implemented the Marschner algorithm, but I have the paper printed and should dive into it when I have a couple of hours
Re: Fur procedural
Oki, cool

I have also a paper on it.... but I look it, it look me
and for the moment I can't found motivation to dive in (my math is a quite rusted...). It's a great news you'll put Marschner algorithm in guerilla.

Matt