Forum
Guerilla dev, the guy to hug
Shaders in the Render Graph
Hi there!
A little update on my latest work, improving shaders workflow with the render graph.

Basically, the idea is to be able to set sub shaders directly in the render graph, instead of doing it directly in the shader itself.
In few steps:

1. Add the Surface shader to your flow. See that new 'Shader' tab? CLICK IT!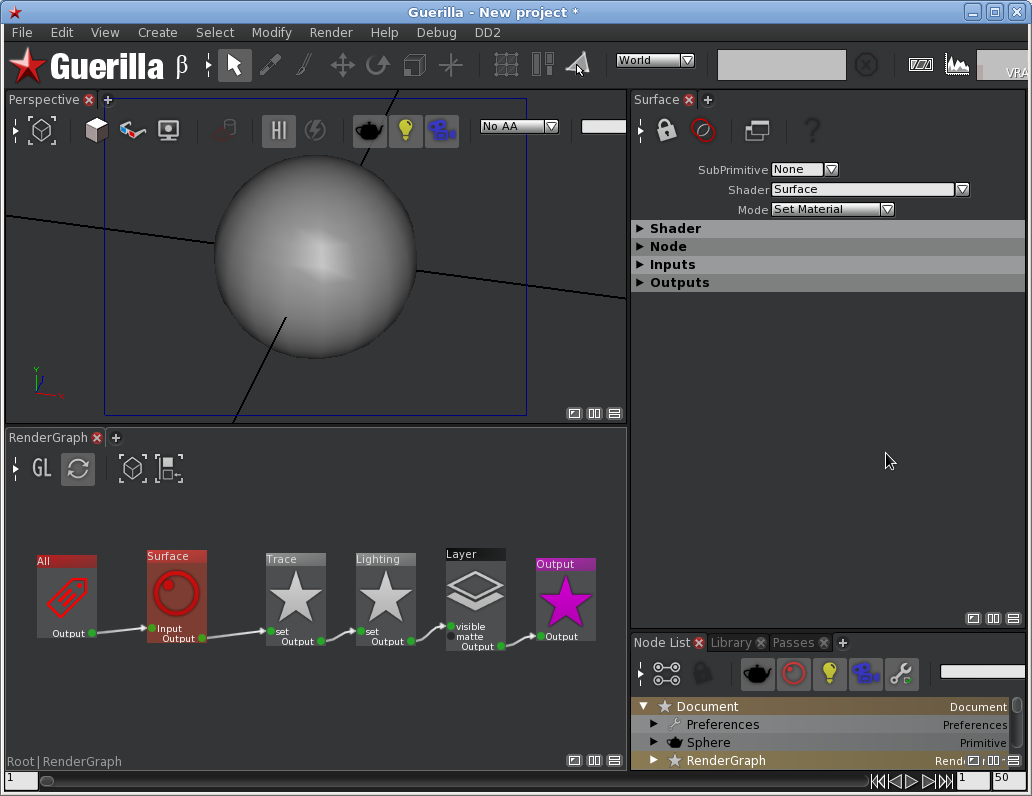 2. You can now see all the shader parameters, directly in the properties. The 'h' flag close to the parameters indicates the value is default from the shader. Change the value to release the 'h' and override the value!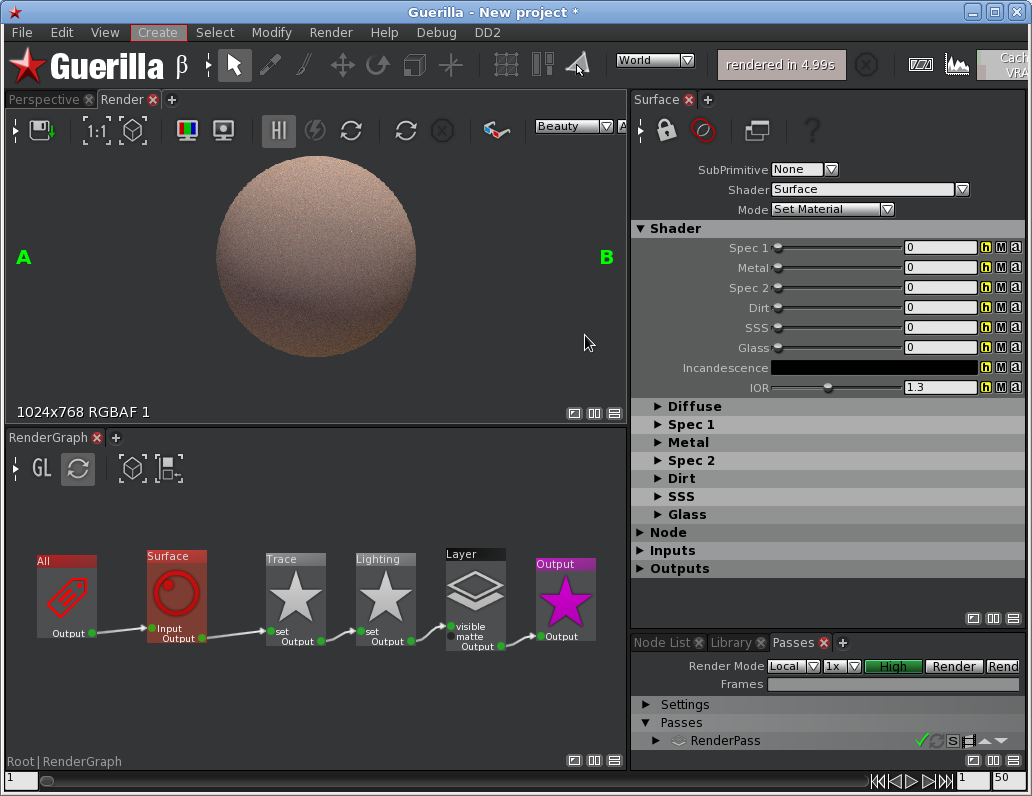 3. So now we have a perfectly shiny metal ball... See that 'M' next to the 'h'?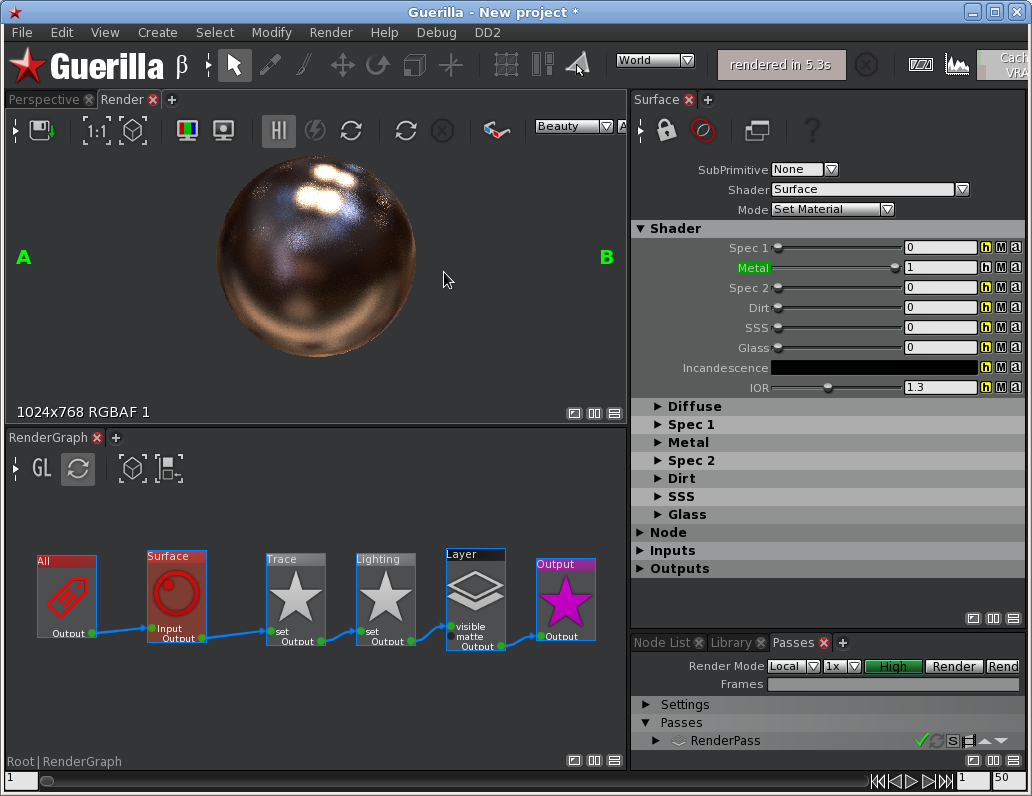 4. CLICK THAT 'M'! Now you have a new tab, which lets you choose between various shaders, such as textures, procedurals, camera maps, etc.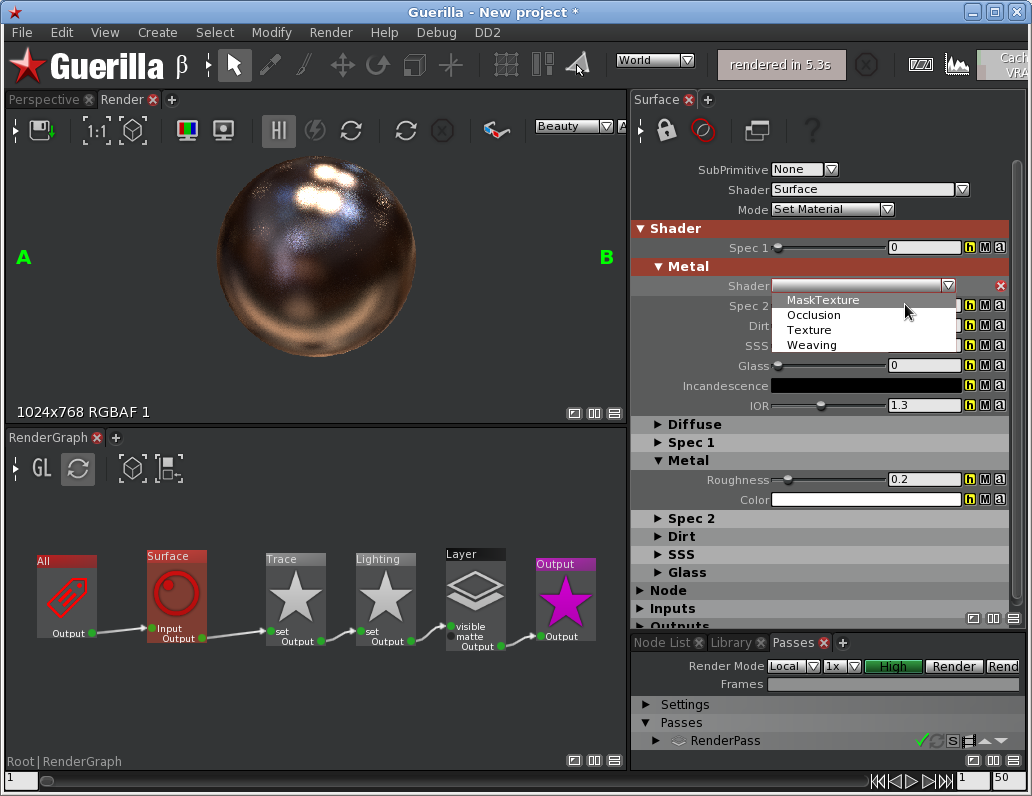 5. Pick your favorite texture, set its parameters up (like gamma correction, texture placement, etc.) and render...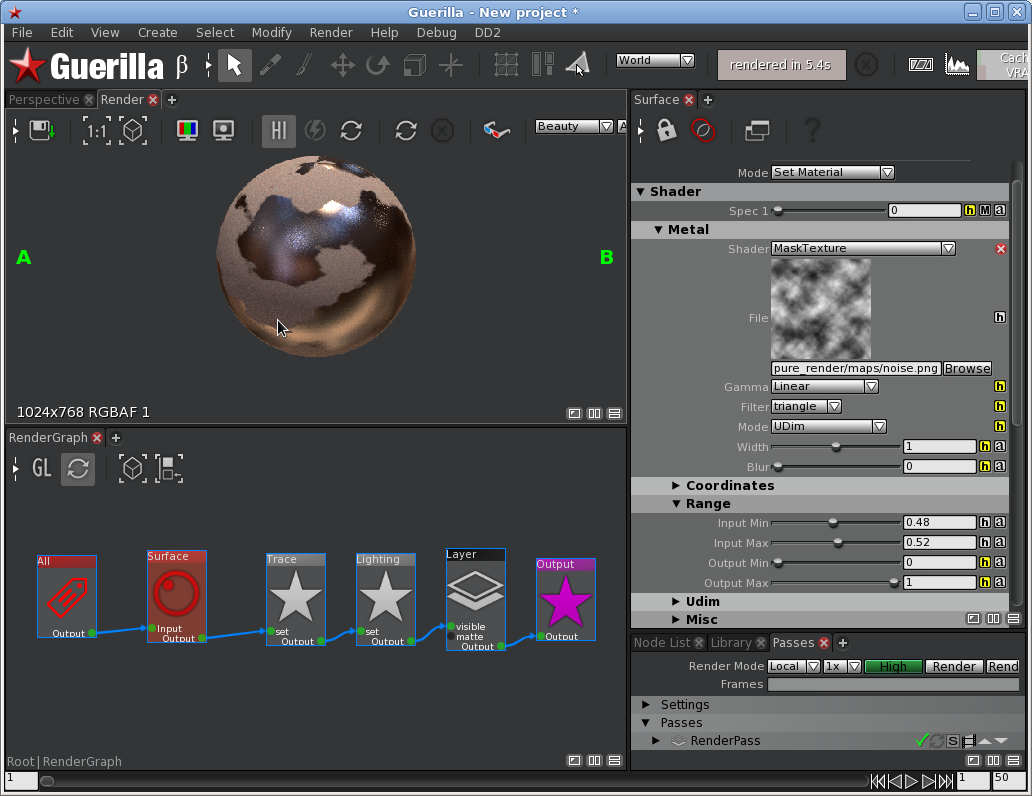 It is very easy, it doesn't require extensive knowledge in shaders, etc. Plug your masks, plug your color textures, play with them until you're happy, that's it!


There are many benefits from this:
- the shader is independent from its inputs, that is you can have as many combinations as needed
- it's easy to upgrade to a new shader
- it's light, the render graph node only contains what is really needed
- it's more efficient, as the shader doesn't have to fetch all those textures, just in case you needed it... only what is required is computed, no more, no less
- all the shaders that are available are taken from the library, you can expand them, import them directly in the scene that modify them on the fly
- even the normals can be attached a bump map/normal map without messing with the shader!

Hope you like it, folks!

Ben
Member
Re: Shaders in the Render Graph
Re: Shaders in the Render Graph
Member
Re: Shaders in the Render Graph