Forum
Member
2sided Shader
Hello !

Pixo help me to create a simple 2sided shader.


Last edited by pitiwazou (2011-01-06 17:52:12)
Guerilla dev, the guy to hug
Re: 2sided Shader
Hi Pitiwazou!

You can also use a custom SL box for this: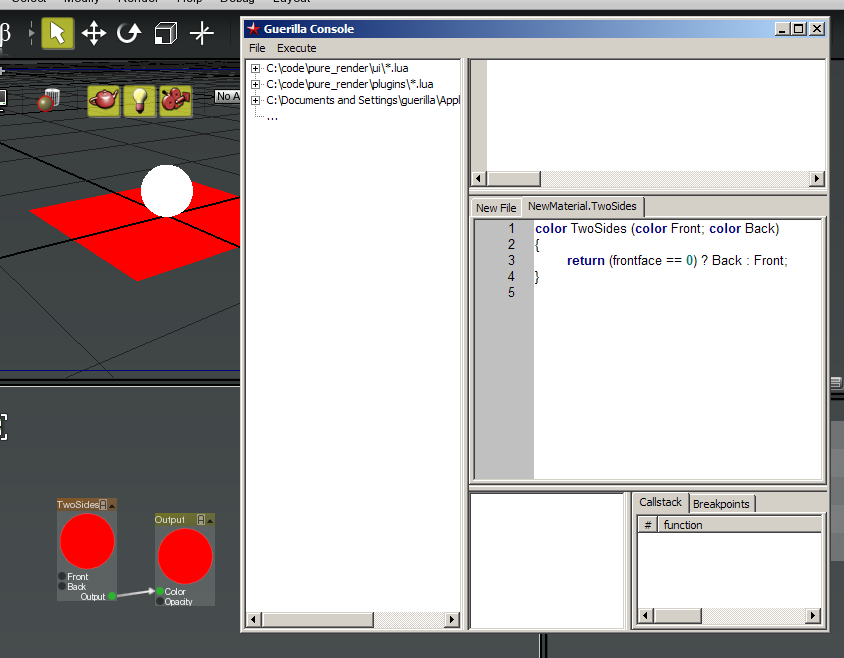 Cheers,
Ben
Member
Re: 2sided Shader
I would love to have a SLBOX that work for condition and assignation as well on Linux :ppp.
Member
Re: 2sided Shader
So simple !!!!

That's work, very good and thx


Possiblity to fix the shave problem like that ? hu hu hu
Seriously, I really would like to use shave on guerilla !! And I'm not the only one ^^