NEW IN GUERILLA RENDER 1.4
OpenEXR/Id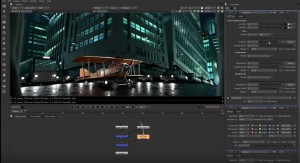 Credit:The Little Prince: © 2015 – LPPTV – LITTLE PRINCESS – ON ENTERTAINMENT – ORANGE STUDIO – M6 FILMS – LUCKY RED
Guerilla Render supports OpenEXR/Id, an innovative extension over OpenEXR to store masks and colors on a per object basis. The provided OpenFX plugins read OpenEXR/Id images in compositing softwares and allow you to select invidual objects using straight names, and even regular expressions.
The original poster, contribution of Mercenaries Engineering to SIGGRAPH 2016, is available for download.
Guerilla Render Surface shader for The Foundry Mari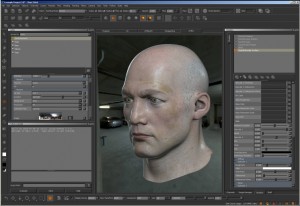 The Surface shader is available for Mari, allowing you to paint all Surface maps directly in Mari and view the result in realtime!
Denoising
With and without denoiser. Credit: Lee Perry Smith scan
Guerilla Render includes an experimental denoiser and supports the InnoBright Altus denoiser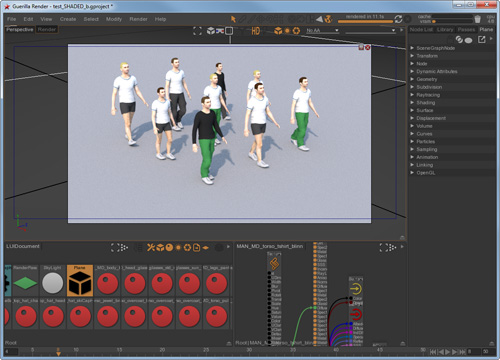 Golaem 4.3.2 is now available and compatible with Guerilla Render 1.4. Its new procedural rendering plugin for Guerilla Render is available on demand on Golaem website
Integrated in Autodesk Maya, Golaem makes it easy and affordable to populate worlds with directable digital characters, from a few to thousands. Artists from all over the globe use Golaem to bring life to commercials, episodic productions, feature films and games
New displacement + bump mode
Without and with vector displacement. The model is rendered with only two steps of subdivision
Credit : Cedric Lepiller
Achieve the displacement or the vector displacement and the bump with a single texture.
Archives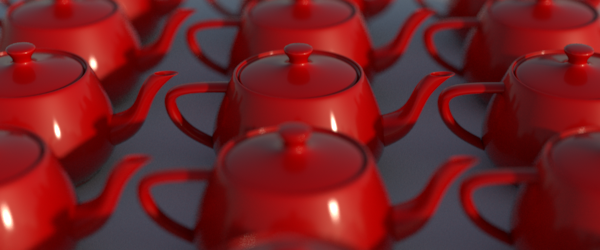 The Archives sample renders instances of an archive which contain a teapot and its shading and subdivison setup
An archive is a .rib file filled with static, ready to render, set of objects, lights and shaders. The objects include the overrides set by the RenderGraph at the time of the archive creation.
This workflow can be used to pack a large set of objects (like a large static set) in a single file and continue to work with a lightweight Guerilla project.
Shader inspection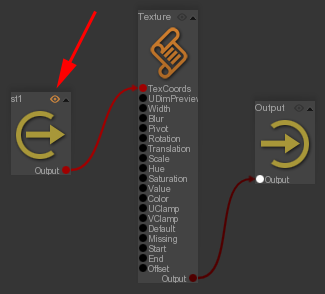 Click the Eye widget to see in render the shader in action!
For instance, inspect the st node to sneak peek the geo UVs instead of the texture
New Hair shader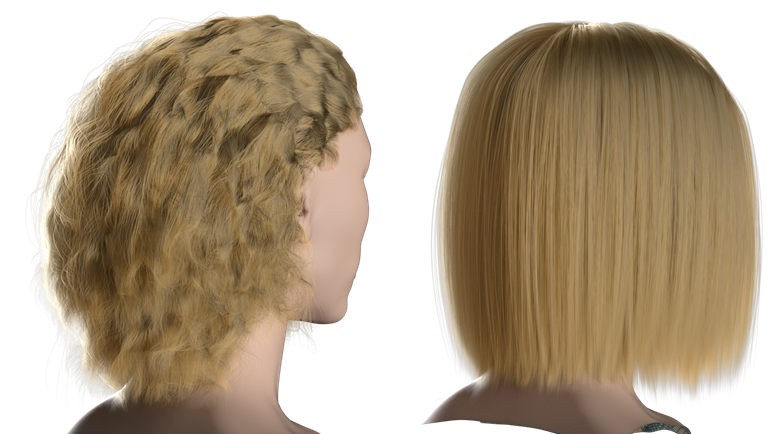 A new physically based yet artist controllable hair shader
Fast multiple scattering to simulate diffuse in light colored hair
Flakes normal shading node
Antialiased flakes shader for car paints
Toon shader
Easily render outlines and cells
Better instances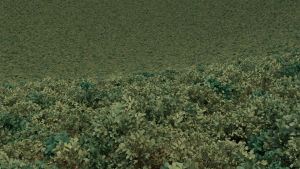 Pick instances in the viewport and in the render view
Override specific instances with the RenderGraph
Improved performances to fit even more objects in the scene
Massive number of lights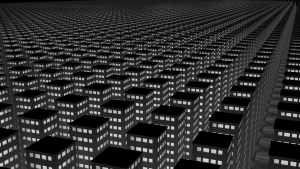 More than hundred of thousands of lights!
Cutoff threshold to reduce rendering time
Reduced memory footprint
Better geometry compression ratios
Less memory means more polys in your scenes!
XGen support for curves, instances and spheres
Support of the new Autodesk Maya' XGen procedural
Golaem Crowd
Support of the Golaem Crowd procedural
OpenColorIO
Support of OpenColorIO
New display LUTs
Motion blurred voxel fluids
Voxel velocity is now used to properly motion blur voxel fluids
NEW IN GUERILLA RENDER 1.3
Performances
Super fast opacity for transparent leaves, hairs, particles..
Global performances enhancement : faster, smaller, nicer.
Volumetrics
Raytrace all kind of volumetrics (Maya Fluid, OpenVDB, FumeFX, objects filled with volume, infinit volumes) using our easy to use Volume shader, including a black body model.
FX
Render all point cache file formats, (abc, bgeo, bin..) with any shape (points, streaks, blobbies, spheres, sprites..).
Introduce a dedicacted Particle shader.
Portals
Improve the render quality for indoor scenes.
Procedural geometry
Generate million of hairs, fur, grass.. using our new Procedural.
Use your Yeti(R) fur files directly in Guerilla.
Python scripting
All the Guerilla API is now scriptable in Python.
Documentation
Checkout the nice and up-to-date documentation.
Deep Image
Render OpenEXR 2.0 deep images.
New powerful shaders
Rough glass, Eye shader, Volume and Particles. As usual, versatile, ready and easy to use.
Image picker
Select, inspect, drag'n drop geometry directly in the Render View.
Lens shader
Introduce new programmable camera lens shaders (lens distortion, fisheye, latlong projection).
HTTP monitor
Monitor your render nodes in your web browser. Watch the rendering live. Use the JSON api.